We have teamed up with UNICEF to help children in Slovakia. Our joint Together for Children programme will support local governments, schools, kindergartens, nurseries and NGOs, and others, to ensure fair and inclusive access to early care and education for young children. It is mainly targeted at children who have fled the war in Ukraine and other children in need.
Since February 2022, over 33,000 children have fled the war in Ukraine and come to Slovakia in search of safety. To enable all these children to integrate into life here, overcome the stress situation in their home country, and develop properly, they need appropriate care and education.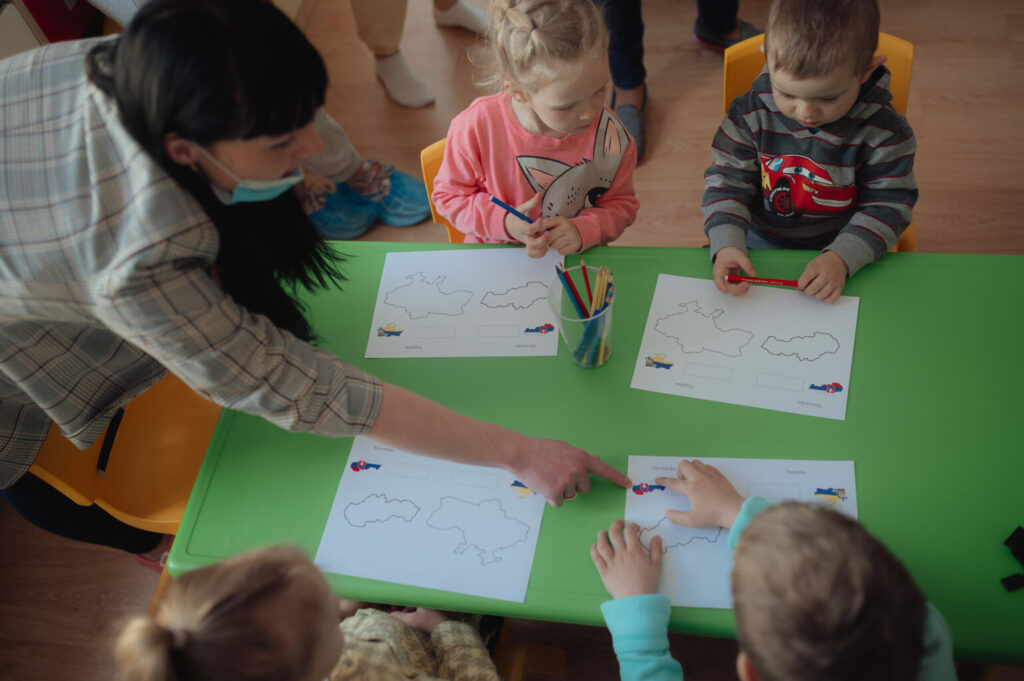 However, there is not an integrated quality system for early childhood education and care established in Slovakia for young children, their parents, and caregivers. There are over 400,000 children aged 0 to 7 who live here, however not all of them have equal access to quality education and care. This is especially true for children with diverse needs or children from disadvantaged environments. This is due to the absence of a system for inclusive education and care for children aged 0 to 3, insufficient capacity in nursery schools, their funding, or the shortage of inclusive teams.
To provide quality education and care for children who are fleeing the war in Ukraine, we need to work on improving early childhood education and care for all children in Slovakia.
Therefore, in partnership with UNICEF, we created an extensive grant programme called Together for Children. We want to use it to help local governments, primary schools and kindergartens, NGOs, and others systematically improve access to quality education.
We will focus on building collaborations, networking actors from different sectors, and involving local governments. The involvement of key 'players' will bring effective and sustainable implementation of fair, equal, and inclusive access to education and childcare from birth.
Up to €1,090,000 will be reallocated under the programme, with a maximum grant of €29,999 or €80,000 per project. The application deadline is 28th February 2023 at 23:59. Supported projects may start no earlier than 1st January 2023 and must be completed no later than 31st October 2023.