The Carpathian Foundation has teamed up with Prešov-based civic associations Podaj ďalej (Pass It On) and Minoritas, to deliver humanitarian aid to Ukraine. Four vans were full of essentials set off on the morning of March 24th. The crew was joined by our director Laura Dittel and photographer Róbert Németi. Who did they deliver the goods to, what is happening with Ukrainian orphans, and what does it look like in Uzhhorod now? Read in our news article.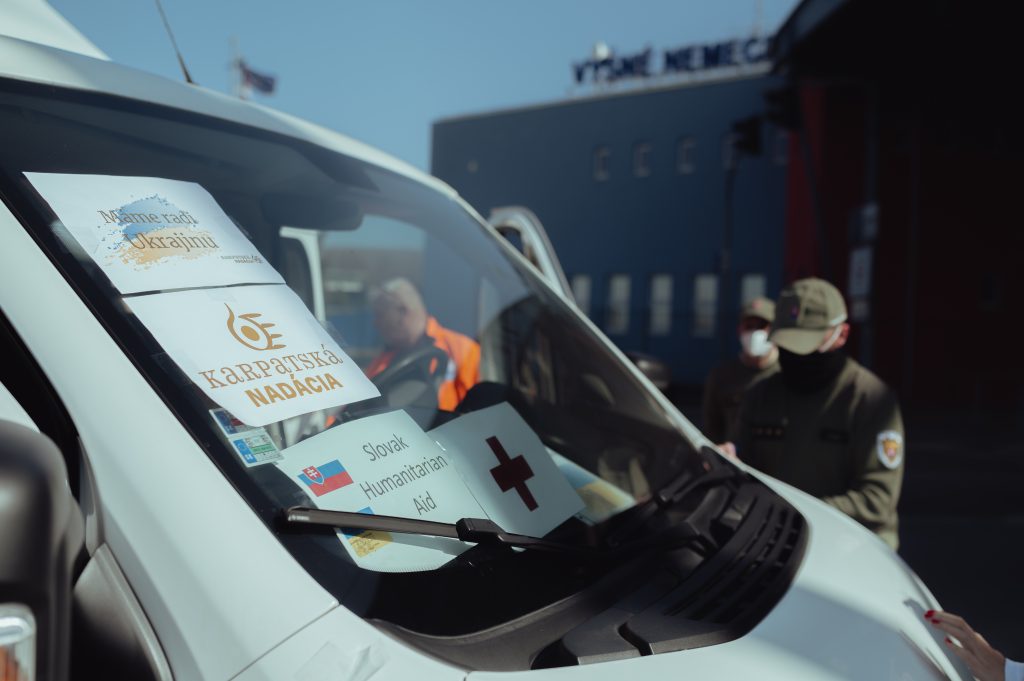 More than 10 million people have already fled from their homes in Ukraine. Some of them found refuge abroad, others have moved to less dangerous parts of the country (more than 6,5 million people). And it was to the people in the territory of Ukraine that our humanitarian aid went. Four vans fully loaded with groceries, cosmetics, hygiene products, diapers, clothes, toys, mattresses, and other necessities crossed the Slovak-Ukrainian border in Vyšné Nemecké around 13:00. The contents of the first van were handed over to Sandra Ismailovč, an employee of the SK embassy in Ukraine, who was evacuated from Kyiv and since March 23rd she has been working from a remote office in Uzhhorod. The contents of delivery will further go to Kyiv, directly to the site of the fighting, where it is difficult to get medicine, food, hygiene products, etc.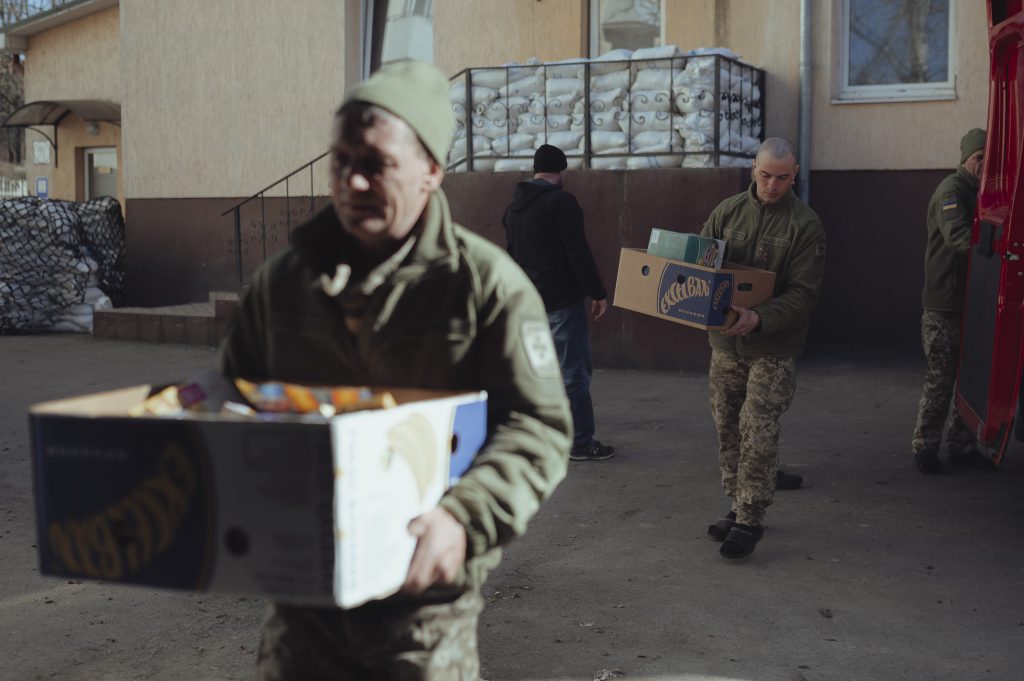 The contents of the second van were taken over by border guards on the Ukrainian side. Many of their colleagues were killed in action, and board guards are taking care of their families, but they lack necessities.
Humanitarian aid from the third van was distributed by local activist Valik Voloshyn, mainly to villages around Uzhhorod. The last van went to the makeshift warehouse of the University Rector's Office in Uzhhorod. Its contents consisted of diapers, hygiene products, groceries, warm clothes, toys, and everything necessary for children – orphans, who were resettled from institutions in the eastern part of the country to families in the west. These children are affected by the war several times more, turning their already unstable life into an extremely stressful time. Many of them will never recover from trauma and many will only overcome it thanks to volunteers and foster families.
Help for these children is also provided by our partner – the Carpathian Foundation in Ukraine. Secures and prepares lists of needed humanitarian aid, communicates with recipients (orphanages, temporary families, etc.)
The Rector's Office of the university turned into a warehouse from one day to the next. Students learn by distance learning. The professional archaeology cabinet is full of humanitarian aid and people making phone calls, organizing – doing what they can. Labelled boxes are placed in the vestibule and along the walls. Volunteers, among them students, teachers, professional workers, and refugees from eastern parts of the country, unload, sort, load, and label them daily.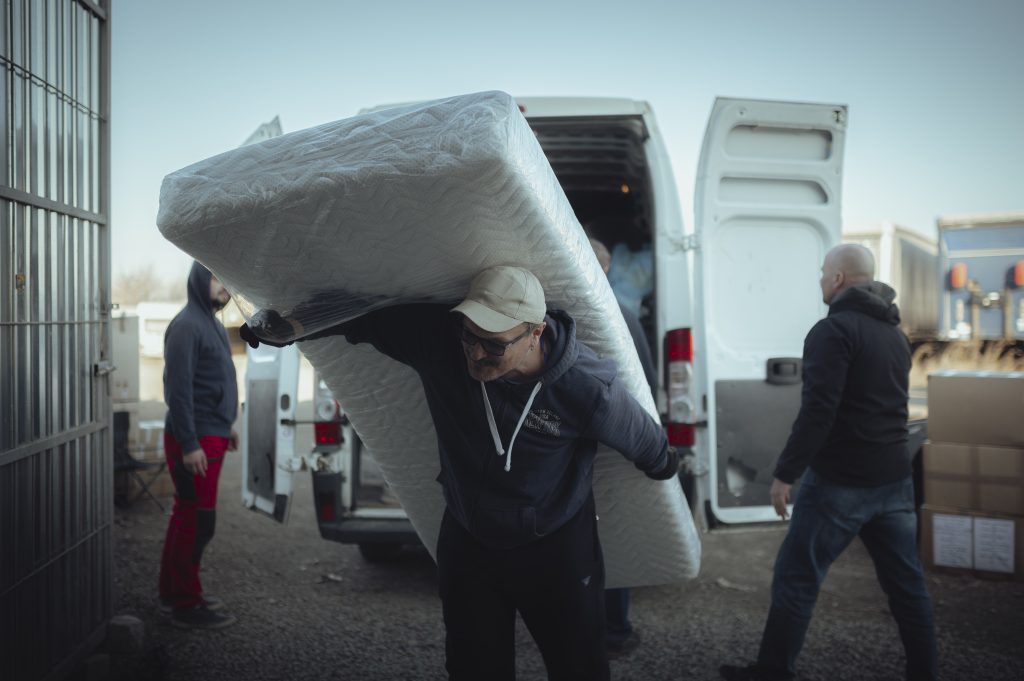 When we were loading stuff to the vans in the morning, we received a message that Uzhhorod had been bombed. Despite this, we all continued to work. We later learned that it was "just two airborne" alarms that sounded sirens throughout the city. Inhabitants are gradually getting used to it. Nothing unusual. They do not go into shelters yet. The town is full of people, traffic is unusually dense, and cars with out-of-town plates can be seen everywhere. Many inhabitants resettled here from the eastern parts. The accommodation options are exhausted, and the supplies in the shops are enough for the people of the town, who can afford them.
The following contributed to this humanitarian aid:
Civic Association Minoritas
Under Vlad Benč's leadership, actively assists in transferring humanitarian collections to Ukraine, organizes transport, handles formalities and communicates with the Ukrainian side.
Volunteers
Humanitarian aid to Ukraine is provided by volunteers in their spare time or on holiday. Supplies are borrowed from AAA car.